Information Technology Print Services
Print Services offers a wide variety of services to assist you with all your on-campus printing needs!
Services
Departmental Copiers
Departmental copiers are located in most of the administrative buildings on campus. Faculty, Staff, and Students may use their Westmont-issued ID card or assigned copy code to log in to the copiers.
Use departmental copiers for the following:
B&W/Color copies and printing (not all copiers are color)
Copy and printing letter, legal and tabloid sized paper
Copy and printing on regular weight or card stock
All machines collate and staple
Scan to email or file
Print Services Print Production Machines
Production machines are located in the Print Services office on the first floor of Voskuyl Library (VL127).  Print Services is available to assist you with your needs that go beyond the capabilities of the departmental copiers.
Services available (Color and B/W):
Folding (1/2 and tri-fold)
Laminating
Large format (13x19)
Binding (perfect/book binding, and coil)
2 and 3 Part NCR (white, yellow, and pink carbon paper)
---
Hours of Operation
Print Services is open Monday - Friday  8:00 a.m - 4:00 p.m.
We are closed during all staff holidays.
---
Placing Orders
To order prints from Print Services or request a paper delivery, log on to Prints2Go 
---
Ordering Paper
We deliver copy, colored and specialty paper directly to your department on Fridays.
Additional requests for paper should be submitted through Prints2Go before noon each Thursday.
Copy Paper
We have contracted with a variety of vendors to secure the best pricing possible and, at the same time, ensure that we are using paper that will best work in our copiers. Please order your paper from us as we pass our cost directly on to you without markup.
Colored and Specialty Paper
We stock a large quantity of colored and specialty paper. If your department would like to request a color or paper type that is not in stock please submit a support ticket and we will do our best to secure a good price for you.
---
Departmental Copier Toner
There are two types of departmental copiers on campus:  Black & White, and CMYK Color.  If the copier displays a notification that that a cartridge is out of toner, please submit a support ticket and Print Services or IT staff will come replace the cartridge.
---
Copier Training
If you would like training on how to use all of the functions on your departmental copier please submit a support ticket or call Print Services directly at x6078.
---
Copier Repair
If your departmental copier is not working properly please submit a support ticket and Print Services or IT staff will troubleshoot your copier at their earliest availability.
---
Contact Us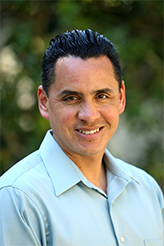 Raymond Valencia 
IT Document Services & Support Specialist
rvalencia@westmont.edu
reprographics@westmont.edu
805.565.6078