Orientation Move-In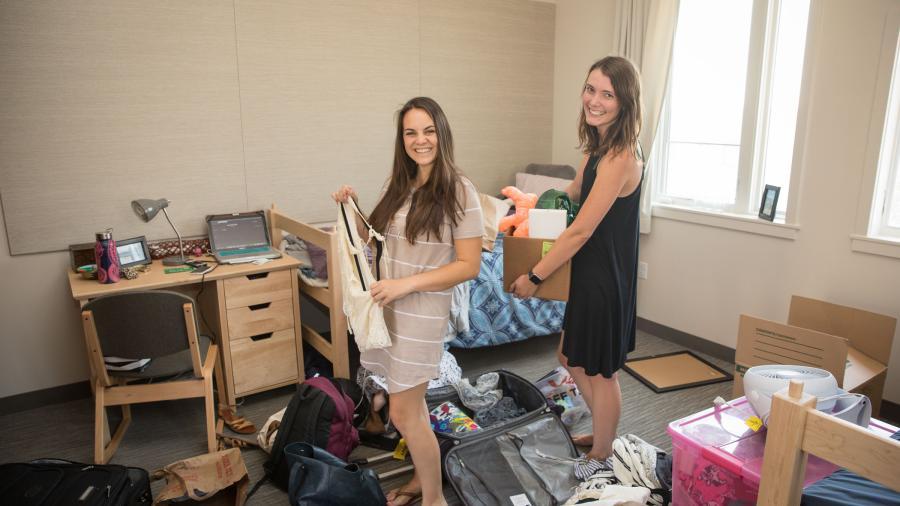 New student move-in is on Thursday, August 24th.
Please move in according to last name:
First Years Students
8:00am - 8:30am  A - Da
8:30am - 9:00am De - I
9:00am - 9:30am J - M
9:30am - 10:00am N - R
10:00am - 10:30am S - V
10:30am - 11:00am W - Z
Transfer Students
8:00am - 9:00am A - M
9:00am - 10:00am N - Z
Please try to arrive to campus as close to the beginning of your move-in window as possible. Students moving into Armington and Van Kampen please use the lower campus entrance on Cold Spring Road and students moving into Clark, Emerson, or Page use the main campus entrance on La Paz Road. You will be greeted by Orientation Team volunteers and guided to your residence hall. A team of student volunteers will warmly welcome you at your residence hall and help carry your belongings to your room. Please ensure ALL items are clearly labeled with your name and room number. The driver will be asked to stay with the vehicle and move the vehicle as soon as the car has been unloaded in order to ensure ample parking for all new students as they arrive. After move in, you will check in for Orientation at the Welcome Tent on Kerrwood Lawn.
Check-In with Residence Life: You will meet with residence life staff during your move-in time to complete your check-in process, receive your room key and other information regarding living on campus. Please note: if you are bringing a bike to campus, you will need to register your bike with Residence Life staff during check-in.
Have questions about move-in or orientation? Email orientation@westmont.edu.